Benefits of NCC C Certificate: All the candidates who have a dream of joining the Indian Armed forces. They must pursue the National Cadet Corps Course. Here in this article, I am sharing with you the complete details about the benefits of NCC Certificates. You will get to know here the full information about the NCC C certificates and how many types of NCC certificates are there and which are the best wings to do the NCC. To get complete details about this, check the entire article below. I have given details about National cadet corps and why this is important to do for defence aspirants.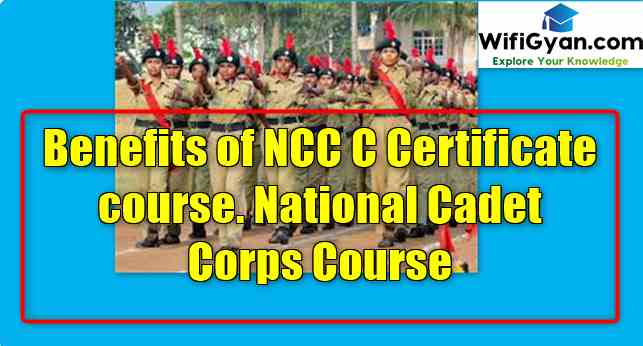 How to Become Officer In Indian Navy? Navy Officer Selection Process
Benefits of the NCC C Certificate course.
The benefit of doing NCC is a lot. All the candidates who have done NCC and Have NCC A certificate or NCC B Certificate or NCC C certificate etc. They get relaxation in almost all Government Exams. There are three types of NCC (National Cadet Corps) course.
The NCC is three years long for the Senior Cadets while for the junior cadets it is only for the two years. There are also three wings to do the National cadets corps Course.
The NCC Certification is especially best for those candidates who want to join the Indian Armed forces in the future. Let's discuss one by one, and at last, I will tell you the full benefits of NCC C Certificates, and after that, I will tell you the best place to do the National Cadet Corps Course.
CBI Sub Inspector Salary, Promotion and Job Profile
Types of NCC Course (National Cadet Corps):
There is mainly two types of NCC course that one can perform. The Value of a certificate is ultimately the same. Here are the types of Wings:
NCC Junior Wings

NCC Senior Wings
The Junior wings NCC is basically for the students of Class 9th to 12th. The School Authority conducts these NCC camps. Nobody can do NCC Junior wings from outside the school. It is also not held by every school.
The Senior wings NCC is basically for the students who have passed class 12th and having graduation. The NCC Senior Wings NCC (National Cadet Corps) is conducted by the College or universities only.
Now let's see the type of National Cadet Corps Certificate and what are the uses of these certificates. Let's see the complete details about this.
SSC GD Physical Eligibility, For Male and Female, Constable Physical Fitness Test
Types of NCC Certificates:
There are a total of three types of certificates and it takes a year to get NCC certificates. Here are the types of certificates that one gets in the NCC:
NCC "A" Certificate
NCC "B" Certificates
NCC "C" Certificates
There are three types of certificates given in the NCC Senior wings. The NCC Senior wings are for three years and every year you will get certificates. If you complete one year course, then you will get A Certificate Course, and for two years you will get a B certificate. In the final year of your National Cadets corps course, You will get NCC "C" certificates.
Now let's see the benefits of the NCC C Certificate and how much relaxation we will get in the defense examination and its physical test etc.
Dress of NCC Cadets:-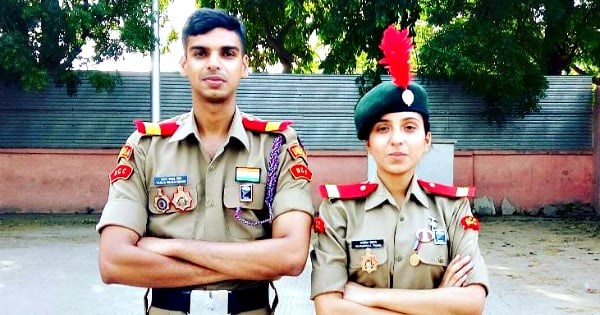 NCC C Certificates Benefits:
A candidate who has done NCC for three years and have NCC C certificate, they will get some fantastic benefits to get the jobs:

A candidate who has an NCC C Certificate with a minimum of 60% marks can apply for the NCC special entry in the Indian Armed forces like the Indian Navy, Indian Army or Indian air force, etc. You can directly become an officer without any written examination, and a Candidate will directly appear for the SSB Interview and then medical tests.

A candidate who wants to join the defense, the NCC is boon for them. All the candidates who wish to become a soldier in the Indian army, they will get relaxation of around 70% if they have NCC C certificates.

You will get relaxation in almost all the central government and state government examinations like banks, public sector units, civil services. Police departments etc.
Navy B.Tech 10+2 Admission 2020 Selection Process and Eligibility
Why NCC Is important:
The National Cadet corps prepares you for the defense. It teaches you to be a man. Yo get to learn to fire the guns and become senior by your minds. They transform you from boy to man.
You learn to be on you not like those other college students who have fun in their lives and made some bad habits etc. The Journey of NCC is terrific if you are passionate about this and want to transform your life. A candidate also learns here to do self-defence. You will develop new skills in your body, new habits and how to command our own experience, etc.
If you are enrolling yourself in NCC certificate course in your school life, then it will be a benefit for you in any entrance examination, It will also help you to be fit and healthy. We recommend you guys that enrol in NCC Course either you are in school or college.
Must Read:-
This is all about the Benefits of the NCC C Certificate course. National Cadet Corps Course. If you like this article and find useful then share it with your friends. also, feel free to comment in the below section. if you guys want to appreciate my afford please share my post with your friends by which they can also avail of my services. For any Private add and other inquiry mails us at [email protected]