Plant Breeding Book Pdf:- We are going to provide the book, notes for the UPSC aspirants who have agriculture as an optional subject. This book will help you to understand the basics f Plant breeding and its scope in future. So download the Plant breeding book pdf from the below button.
What is Plant Breeding?
Plant breeding is an art and science, which tells us ways and means to change the genetic architecture of plants so as to attain a particular objective. Plant breeding can be accomplished through many different techniques ranging from simply selecting plants with desirable characteristics for propagation, to more complex molecular techniques Plant breeding, has been practised for thousands of years, since the beginning of human civilization.
It is now practised worldwide by individuals such as gardeners and farmers, or by professional plant breeders employed by organizations such as government institutions, universities, crop-specific industry associations or research centres.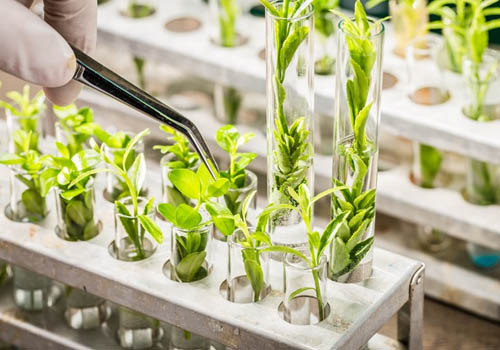 Objective of Plant Breeding:-
International development agencies believe that breeding new crops is important for ensuring food security by developing new varieties that are higher-yielding, resistant to pests and diseases, drought-resistant or regionally adapted to different environments and growing conditions.
The objectives maybe
a) Crop improvement
b) Improved agronomic characters
c) Resistance against biotic and abiotic stress.
The majority of our breeding programmes aims at increased yield. This is achieved by developing more efficient genotypes. The classical examples are the utilization of Dee Gee Woo Gen in rice and Norin10 in wheat. Identification and utilization of male sterility.
Improving the quality of Plant:-
Rice -milling, cooking quality, aroma and grain colour
wheat- milling and baking quality and gluten content.
pulses -Protein content and improving sulphur-containing amino acids
oilseeds- PUFA content.
Enhancing the productivity of crops (Plant Breeding Book Pdf)
This can be done
By the proper management of soil and crops involving suitable agronomic practices and
harvesting physical resources.
By using high potential crop varieties created by appropriate genetic manipulation of
crop plants.
Scope of Plant breeding, the past, present and future scopes
Indian agriculture remained stagnant, particularly during the early sixties. Long spells of severe drought and serious outbreaks of the disease in some parts of the country led some futurologists to state that a possible doom in India by the end of the decade. However, we achieved a breakthrough in crops such as rice, wheat, pearl millet, jowar and maize.
At present we are in search of alternate sources of cytoplasm in almost all crops to breeding hybrids with a new source of cytoplasm to prevent the possibility of the appearance of new pests and diseases. Thus, the future of plant breeding is a challenging task. The deployment of innovative breeding techniques will be a new tool to assist the conventional breeding techniques.
Plant Breeding Book Pdf For UPSC Optional Subject
Plant breeding is a very innovative subject, you have to understand all the concepts of this subject so you can write a good answer in your paper. Here we are providing two book pdf of Plant breeding for UPSC Aspirants so you can read all the book and clear your concepts.
| | |
| --- | --- |
| Principles of Plant Breeding Book pdf download | Click Here |
| Principles of Plant Genetics and Breeding Book Pdf Download | Click Here |
Plant breeding is an art and a science. Maybe it should be added that it is also a business. Modern plant breeding is a discipline that is firmly rooted in the science of genetics. As an applied science, breeders are offered opportunities to apply principles and technologies from several scientific disciplines to manipulate plants for specific purposes.
This textbook, Principles of Plant Genetics and Breeding, is designed to present plant breeding in a balanced, comprehensive, and current fashion to students at the upper-undergraduate level to early graduate level. It is divided into two parts.